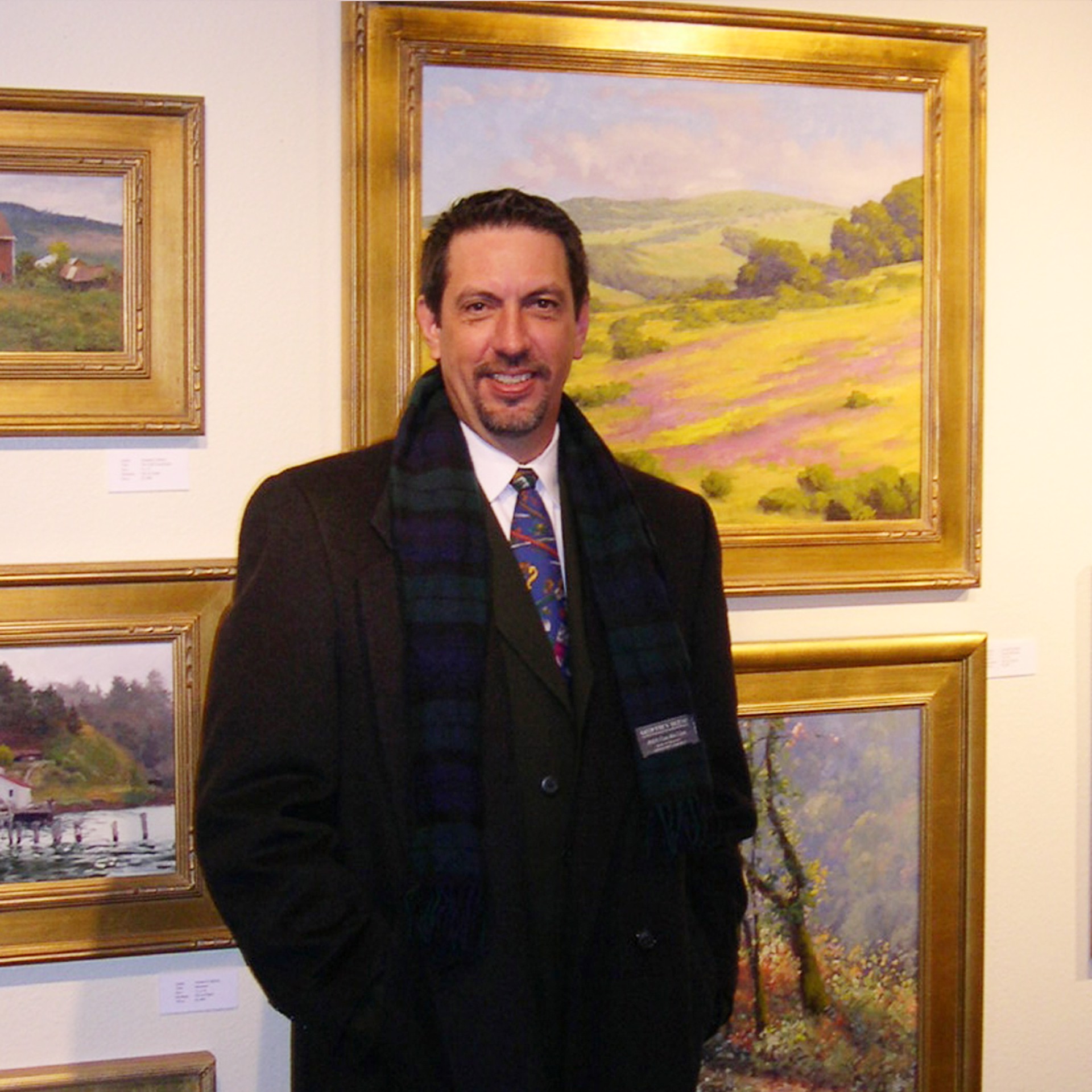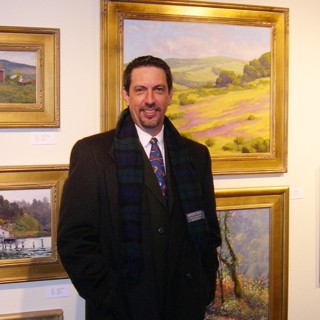 Armand Cabrera makes his home in Northern Virginia. An award-winning, self-taught artist, Armand is a full time oil painter represented by galleries across the United States. Armand has spent over 2 decades as a successful production artist in the computer games and entertainment industry, creating conceptual designs and background art. His clients include LucasFilm Games, Disney, Electronic Arts, Virgin Entertainment, Zynga, Nickelodeon, Microsoft and Paramount Pictures. Armand is also recognized in the fine art field of Imaginative Realism. Armand has had numerous One-Man Exhibitions and his work is found in notable corporate and private collections around the world.

He has been juried into the prestigious Laguna Plein Air Competition, Plein Air Easton, California Art Club Gold Medal Exhibitions, International Museum of Contemporary Masters "Salon International", Napa Valley Museum, The Haggin Museum and many other national exhibitions. Armand has been honored with top awards at many of these shows. Armand writes weekly informative articles about his painting process, the business of art and historical artists on his very popular blog. ArtAndInfluence.com

He teaches studio and plein air painting, when his schedule permits. Armand is often published in regional and internationally-known art publications. International Artist Magazine, American Art Collector, Art of the West, Art Business News, The Piedmont Virginian, Elan Magazine, Plein Air and Southwest Art Magazines have recognized Armand as one of the premier, contemporary painters in the country.

ARTIST STATEMENT
Painting from life, when approached with integrity, is the most honest form of painting I know. There is no filter between the artist and his or her experience; no camera or computer to crop the image and freeze the light moving through the sky. It is just you and your ability---or lack thereof. I appreciate artwork that reveals a dedicated artist in command of their craft--- paint calligraphy, color harmony, strong design and interesting composition---all under control of the painter's hand, manipulated to depict a single, clear idea sincerely expressed in an individual style. The painting must be a unified whole with no inappropriate passages to distract from the artists intentions. Its impact must linger, not just grab with superficial handling. The emotional impact of an Isaac Levitan…the bravura facility of a John Singer Sargent… the vibrant colors of a Joaquin Sorolla… the sensitive intimacy of a Cecilia Beaux… these are the finest examples of painting from life…the qualities I strive for when creating my paintings.
Read More