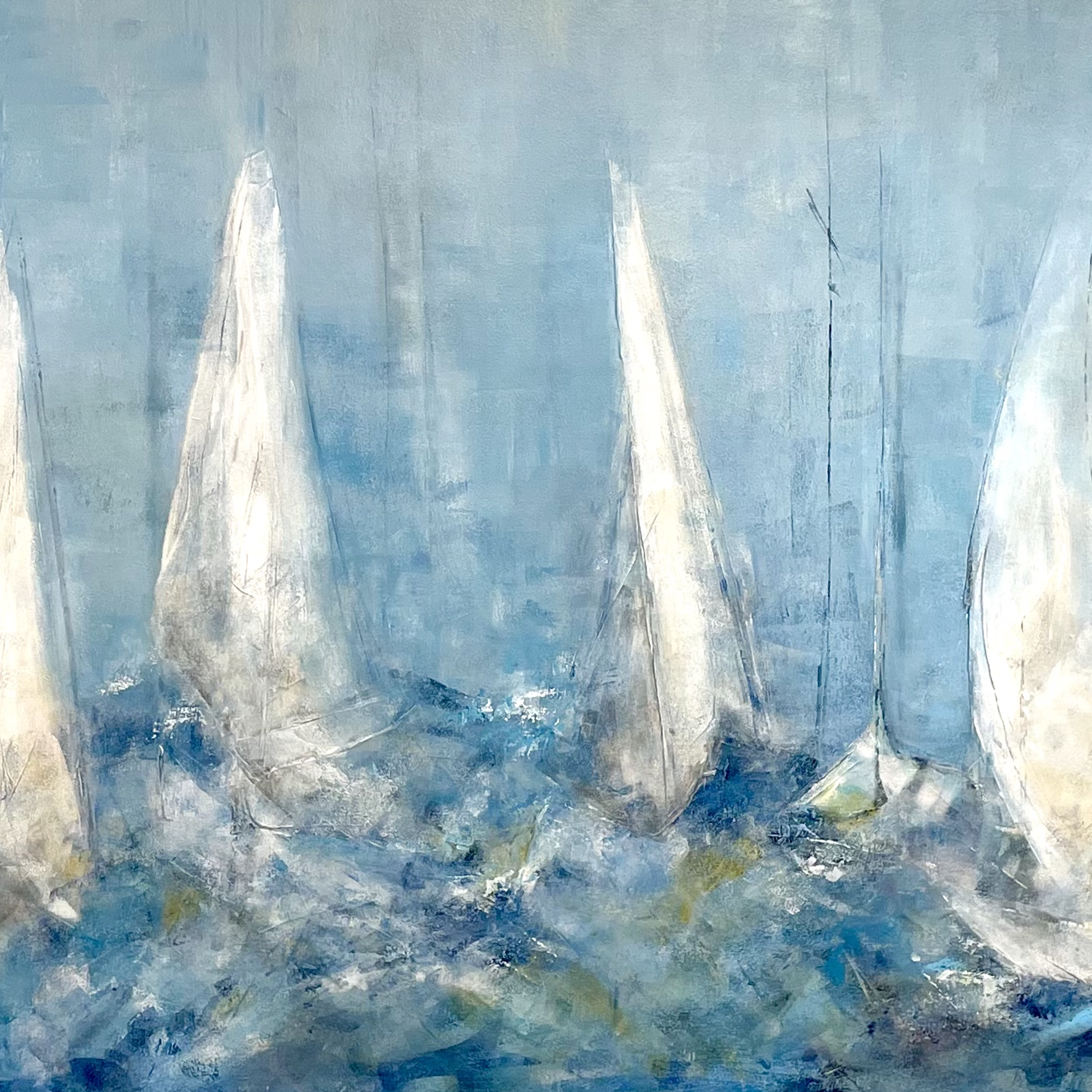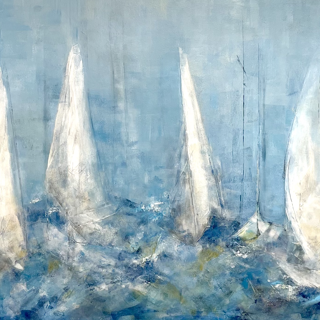 Biography
Meg Krakowiak is a contemporary award-winning artist best known for her intriguing color palettes and original paintings that make you "feel happy."
Born into an artistic family, Meg was exposed to music, theatre and fine arts throughout her life. While earning a BS in teaching and an MBA in marketing, Meg continued learning about the arts, enrolling in every art class she could. Early in her career Meg left the corporate world to pursue her desire to become a professional artist. Predominately self-taught, she enrolled in workshops and seminars studying drawing, pastels, watercolors, oils and acrylics. Meg was strongly influenced by the Impressionist style of painting and the various approaches to the use of color and light, layering, movement and brush strokes.
Ten years ago, Meg created a business model combining both her working studio and retail gallery into one space. Her studio is visible from the street allowing patrons and passersby to watch her paint, meet her and experience the process and joy of creating original art. Meg paints both original and custom pieces, working with designers and clients to meet their specific needs.
"I consider myself a master colorist and an intuitive painter. I am fascinated by color and light. I pay attention. I memorize what I see in nature then combine, mix and layer those images to create a painting. When starting a piece,
I think about the concept and composition, but my inspiration is always the color. My goal is to create art that helps the viewer appreciate the colors we can all learn to see and works that trigger a memory. Images that tell a story."
Meg Krakowiak has her own gallery and studio in downtown Sarasota, Fl on historic Palm Avenue. She is also represented by Sarasota's prestigious Palm Avenue Fine Art Gallery. Meg is excited to be a permanent resident in Sarasota and part of the vibrant art scene that is cultivated here.
Proud Supporter/Member:
Art Advocates
All Star Children's Foundation
IDS (Interior Design Society)
Sarasota Art & Cultural Alliance
Sarasota Downtown Enrichment Association
Accolades/Awards:
Women Contemporary Artist Art Center of Sarasota Florida Studio Theatre
Asolo Theatre
Sarasota Ballet
Artwork highlighted in numerous featured homes in Home and Design magazine
Artist review & critique in Spring 2019 Working Title Magazine
Featured artist in Sunday Edition Sarasota Herald Tribune (September 17, 2017) Proud recipient of awards in various art shows around the area.
"Best of Show" at the annual Louisville Artisan Guild showcase in 2014 "Emerging Artist of the Year" at Mellwood Art Center in 2013
"Top Ten Things to See in Louisville" in Leo Magazine 2012 and 2014
Read More